From deep scientific understanding to practical solutions
There are currently 40 private sector partners involved in the ACCC Flagship cooperation. The cooperation seeks to predict and verify the effects of climate action on practical business life, sustainable investment and the transformation of different sectors. Companies contributing to the ACCC Boost Tasks aim at translating the ACCC Flagship information into practical measures and solutions.
The collaboration partners representing the policy making sectors, private sector and other stakeholders are in close interaction with the research programs and participate in the impact programs.
If you are interested in collaborating with us, please be in contact us!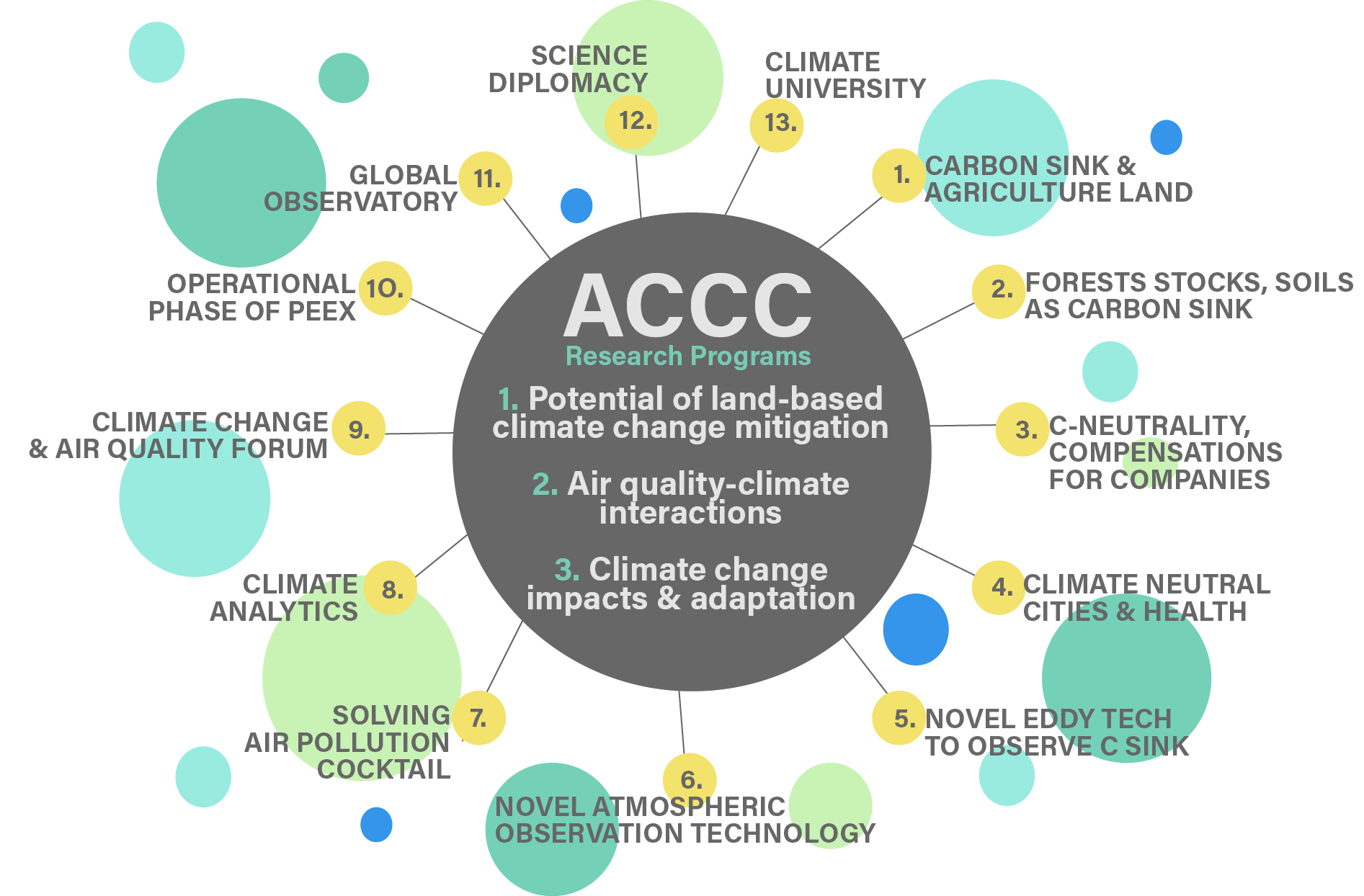 The 13 Boost Tasks:
Analysis of carbon sinks and other climate impacts of agricultural land.
Verification of forest sticks and soil as carbon sink and storage and climate effects of reforestation and afforestation, aiming to quantitatively determine the carbon sequestration of a new forest, the overall cooling effect on climate, and its effects on rain production.
Verification of carbon neutrality and compensation of emissions for different private companies.
Climate neutral cities with healthy atmosphere
Development of robust and easy to use eddy covariance technology to observe carbon sink
Establishment of new technology for comprehensive atmospheric observations
Solving the air pollution cocktail and finding ways to improve air quality
Establishment of Climate Analytics Finland to verify carbon sinks and stocks, and compensate emissions for different private companies
Climate – Air Quality Society Forum for business collaborators and/or general public, eg. Forestry Think Tank. in developing solutions for climate neutrality and sustainable use of natural resources
Operational Phase of PEEX from deep scientific understanding to political decisions
Towards a Global Observatory: Global SMEAR network as a tool for global Earth observations on terrestrial carbon uptake and climate-air quality
Science Diplomacy Forum in climate change and air quality
Climate University to develop higher education for sustainability